Golden

Partner: Nominated for

Best Partner

in Middle East & North Africa for 4 times!



About OdooTec
OdooTec is a gold partner of Odoo in Saudi Arabia. Our company comprises a group of open-minded professionals who are passionate about understanding business objectives and solving business issues using application software and services.
Foundation Best Practice
Best Practice Approach for Industry Verticals.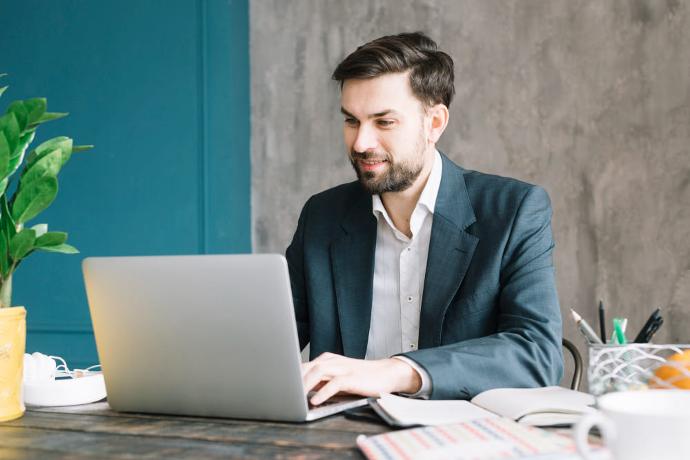 Odoo Implementation

Odoo Implementation is the implementation of Odoo modules. OdooTec, the Golden partner of Odoo in Saudi Arabia, is specialised in implementing ERP in the right way with our years of experience in the industry. We have already successfully done numerous Odoo implementation services in industries like manufacturing, accounting, inventory, POS and much more.
Discover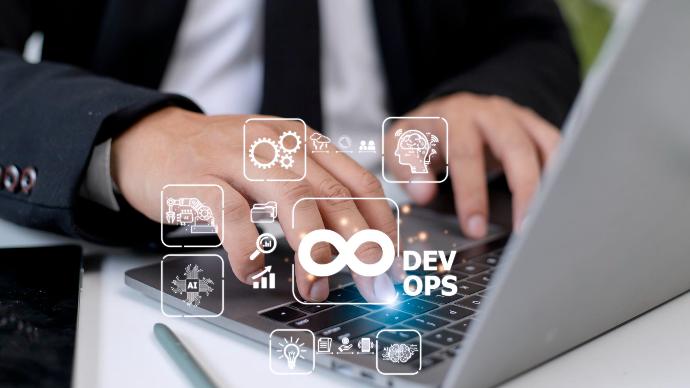 Odoo Customization

Odoo Customization helps to customize ERP software according to enterprise requirements. Get the complete benefit of ERP software by customizing Odoo software according to your business needs. Thereby offering a personal touch to your business ERP Solutions. We have successfully done many Odoo customization services in industries such as manufacturing, accounting, inventory, POS etc.

Discover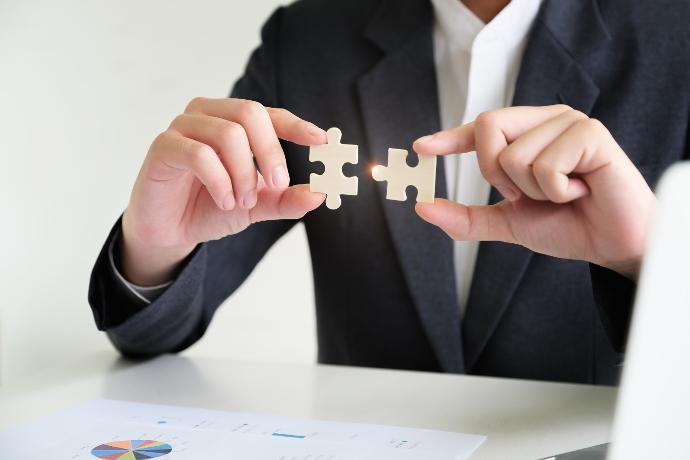 Odoo Integration

Improve the efficiency of ERP Software by integrating with third party tools. OdooTec helps your business to manage competitions with technical upgrades in your Odoo ERP. Make your ERP Odoo integrations efficient and fruitful with our expertise. The industries we served for Odoo Integration services include fleet management, construction, supply chain, wholesale, retail and much more.

Discover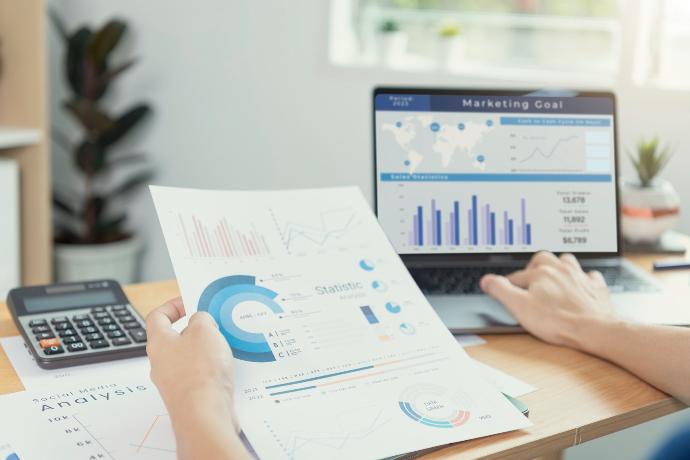 Accounting Software

Using Odoo accounting software in Saudi Arabia enables you to control the invoices of customers and suppliers flexibly and follow up on payments and dues automatically. You can automatically sync your bank statements with multiple payment options via bank transfers and credit cards. You can download invoices, employee expenses, and expenses in PDF format so that Odoo creates them automatically through artificial intelligence.

Discover Inventory Software

The Odoo system in Saudi Arabia will enable you to manage your warehouses online easily. Create infinite warehouses and locations and track products from when they are received or manufactured until they are delivered to customers. Use barcode scanners to record exchange and supply transactions. Create customized alerts for either your sales and purchasers or customers and suppliers. You can set the system to generate purchase quotes based on your needs automatically.
Discover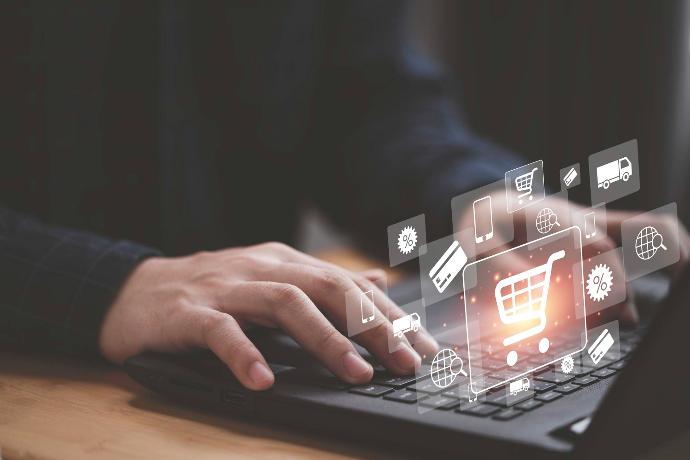 E-Commerce

Showcase your online store in style, manage your products, monitor customer order statuses, and track shipments and returns. Easily edit and delete your products with updated prices and discounts. With Odoo, you can send confirmation messages to follow up on customer orders and receipts. , you will be able to improve your site's visibility in search engines, as you will be able to add titles and keywords for your site.
Discover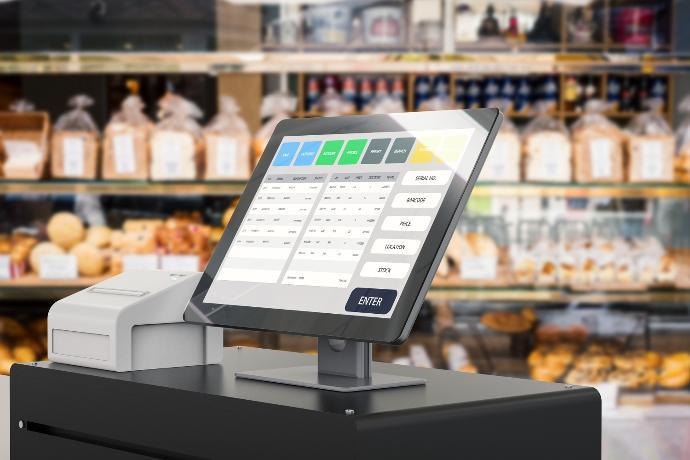 POS Software

Odoo POS management system in Saudi Arabia enables you to deal easily with all payment methods, such as cash payment, credit cards and checks. The system allows you to configure restaurants, manage orders in the kitchen, and track their delivery to customers. The system integrates with various POS extensions easily. Control bids and discounts with customer loyalty management and keep up-to-date with online POS shift details.
Discover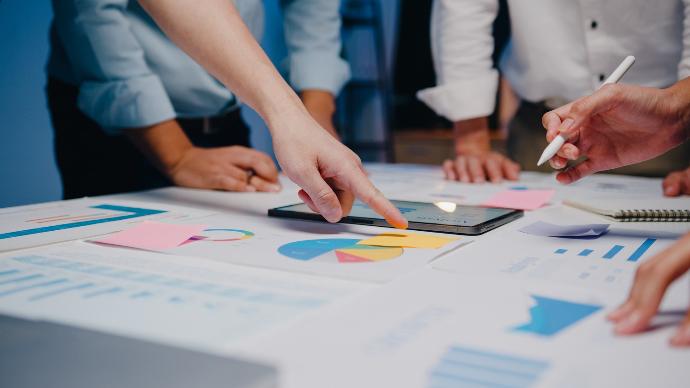 Project Management Software

With an attractive view, you can get a detailed overview of your projects. You will also be able to track planned deadlines for your projects. Planning tools enable you to customize the time and date needed for project tasks. With Odoo Project Management System, you can allocate employees to project tasks taking into consideration each employee's leave. Based on similar projects, you can predict project delivery time more accurately.
Discover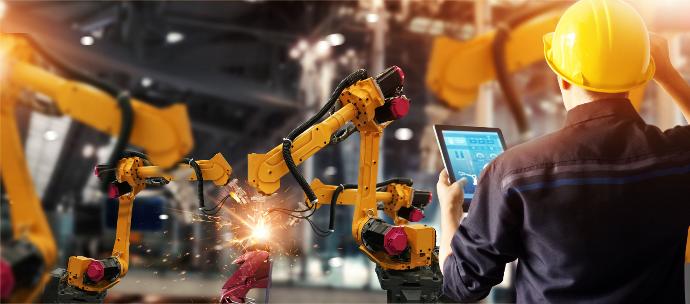 Manufacturing Software

Automate and streamline your factory's manufacturing processes. With Odoo Manufacturing System n Saudia Arabia, you can reduce waste and errors and increase quality and productivity. Of course, Odoo Manufacturing integrates with accounting, inventory, purchasing, sales, CRM and e-commerce systems. You can use Odoo Studio and Odoo API to customize the manufacturing system to suit your factory needs. You can follow the manufacturing processes and see real-time reports through your mobile phone.

Discover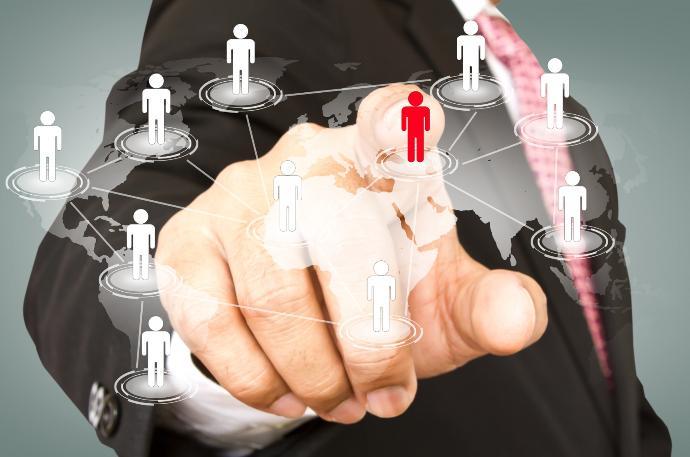 Human Resources

Through the Odoo Human Resources system in the Kingdom of Saudi Arabia, you can manage recruitment and leave processes, issuance of salaries, follow-up fingerprints, employee evaluations, advances, rewards, penalties, termination of services, and more. Any of the employees, according to his authority, via the self-service portal, can register requests for advances, expenses, and vacations and view his salary statement.

Discover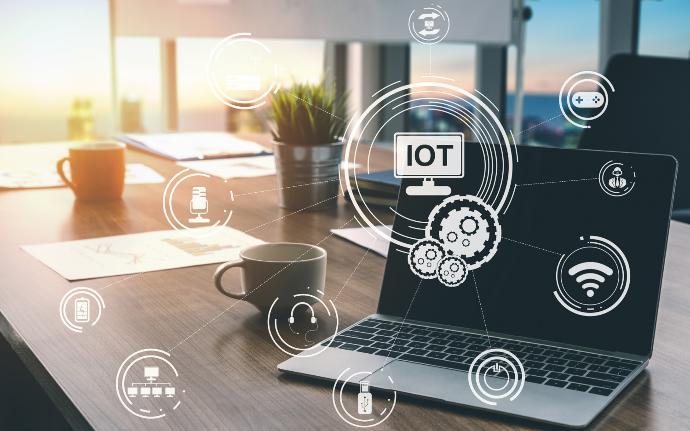 Internet of Things

The IoT Box, which supports Wifi, Bluetooth, USB, and HDMI connections, allows you to effortlessly and securely connect external devices to your Odoo database. To increase productivity and efficiency, integrate your IoT devices with your existing business processes such as production, quality, point of sale, and accounting. IoT drivers enable you to communicate with any device connected to the IoT Box in real-time, delivering commands and receiving data from it.

Discover
Why OdooTec
​
Excellent Customer Support
​
User Friendly Experience
OdooTec Highlights
​
Odoo Cloud Implementation
​
Odoo Customization and Integration
​
Experienced in ERP Implementation
​
Industry Specific Software
Awesome Odoo ERP Application Software with Extraordinary Flexibility & Features

Odoo is a platform that connects different departments of a company, from sales to marketing to customer relations and coordinates their activities, updates and metrics into a single, well-integrated system.

This enterprise application software aids you in growing your company and your businesses in Saudi Arabia faster by helping you engage with your customers and leads, get valuable insights about your business, and build scalable sales processes and solutions.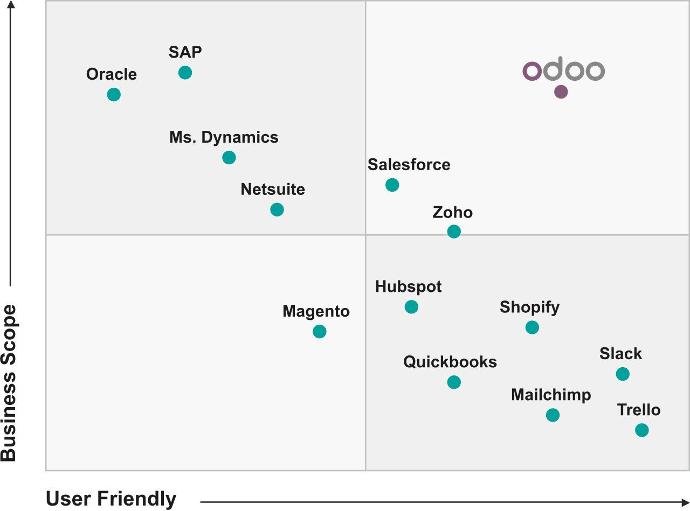 Our References
Visit our Clients page to know all our references.