Manufacturing Software Saudi Arabia
OdooTec, with a skillful set of developers, conjures up state-of-the-art methods for your firm's order management, time tracking, multi-level bill management, supply chain forecasting, etc. Real-time monitoring is essential for manufacturing or production. Without proper scheduling and time management, a systematic workflow of business is not possible. Here, OdooTec comes off as your companion to monitor the production and manufacturing processes with the best manufacturing software in Saudi Arabia. Keeping track of the assembly line and managing timesheets and payments are at a fast pace as never before, with just a few clicks. We promise you double-digit growth in your firm by integrating production protocol, sales, marketing and supply chain automation.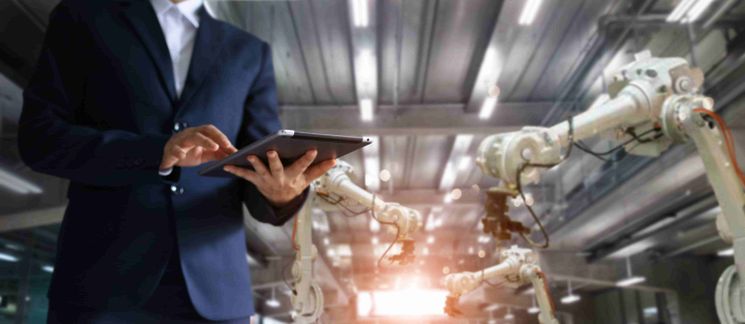 Our user-friendly production software in KSA ensures efficient data-collection and careful planning and scheduling schemes for your manufacturing processes in Saudi Arabia to make you at the forefront organization. You can rely on us to generate versatile software to manage order handling and procurement management in Saudi Arabia. We take a centralized approach for easy monitoring of product data, customer relationship management, and workplace management. Since the start of our venture, we've been the prime choice for deriving smart manufacturing solutions with clarity and plausibility. Our software is designed with transparency and robustness to boost the pace of your firm's workflow. Well-orchestrated planning to govern work orders and inventory management for the manufacturing and production process is efficiently carried out by our software. With this, it is easier to consolidate and control the whole process of manufacturing and production without the tedious methods of manual management. We take into account your mission and vision and provide the best platform that helps you render what you aim for. We welcome firms of all sizes, be they small or large, to orchestrate your manufacturing processes, whether it is simple or complex. Our prolonged experience and skillful developers are our signatures that assure you of our success in this field for years to come. Work with us to witness a sudden thrive in your business firm.
Why Choose OdooTec for Manufacturing or Production Software in Saudi Arabia?
OdooTec Company, a trustworthy team of versatile developers, presents you with cost-effective, customizable and efficient manufacturing software in Saudi Arabia. As we live in a corporate world of fast development, manual managing has become outdated, and we search for new ways to improve your business. OdooTec is always evolving so as to venture into new techniques and strategies for improving your production business firms in Saudi Arabia. Our valuable clientele can take advantage of our space-age methodologies for skyrocketing your business organization. We ensure a rigorous management strategy for your business by employing our dependable manufacturing software in Saudi Arabia and a methodical approach to tracking your actions.